I know being hydrated is important and all - but as Gwen Stefani likes to say:
So I am consuming my Maurten's hydrogel sportsdrink roughly 45 minutes 'pre-flight' and for the last 3 rides (weekdays is a 2 hour ride most days) I have had to stop and whizz no less than FIVE times before finally not having to go again! Five? Yup. And here's another gif to cement it: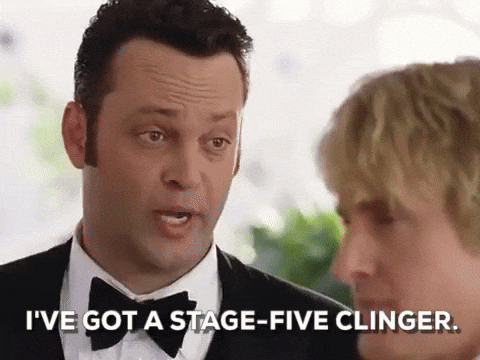 That being said, I am going to stop this pre-ride stuff and am going to switch to during training. I am going to email the kind folks at Maurten's tomorrow and will of course share what they have to say about ways to mitigate this should you wish to consume this drink before riding.
On the plus side, I did however have MUCH more punch later in my rides when my intervals come thick and fast. In other words, I was producing more watts for the same HR expenditure after 1.5 hours of riding which is encouraging. Time will tell but hey, at least I'm more discreet about things than these guys:
k. I'm out. Will keep you all posted.
-AT